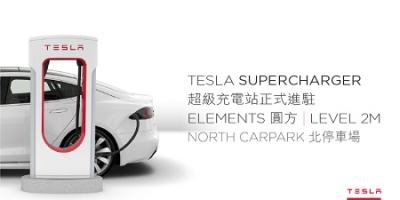 Tesla Supercharger Station
To further provide you seamless quality shopping experience, Tesla Supercharger Station is now available at ELEMENTS. The 6 new Tesla Superchargers locate at Level 2, North Carpark.
Monday to Sunday and Public Holiday | HK$22 per hour (24 hours)
Complimentary Parking
Drive into ELEMENTS between 10am and midnight from Monday to Friday or anytime on Saturdays, Sundays and Public Holidays to enjoy the fabulous parking offers.
Promotion Period: 1 Jan 2018 until further notice
Same-day electronic spending of HK$400 or more
Complimentary Parking

Parking Fee

Mon – Fri

5 hours

HK$22 / Hour

Sat, Sun and Pubic Holiday

4 hours
*Before picking up your car, please present the same day's original sales receipt to redeem for the same-day complimentary parking coupon.
Redemption Counters
1/ ELEMENTS Concierge on Level 1 Fire Zone
2/ ELEMENTS Concierge on Level 1 Water Zone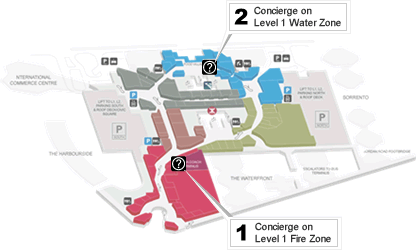 Terms and Conditions
Complimentary parking offer is only valid for shoppers driving into ELEMENTS between 10am and midnight from Monday to Friday or anytime on Saturdays, Sundays and Public Holidays.
Redemption for the complimentary parking offer must be made before leaving ELEMENTS carpark by presenting the corresponding Octopus card, Visa card or MasterCard card at a Concierge Counter.
To be eligible for the complimentary parking offers, shoppers are required to present no more than three original same-day electronic sales receipts and the corresponding original electronic payment slips from purchase made at ELEMENTS. Cash payment, and the value of any gift vouchers or merchants' cash vouchers used are not eligible.
Daily charges and parking discounts for Kowloon Station car park are not applicable to ELEMENTS car park.
Each eligible electronic sales receipt can be used once only. All redemptions are non-exchangeable for cash and non-returnable.
ELEMENTS reserves the right to scan shoppers' electronic sales receipts and corresponding electronic payment slips for internal reference only.
Receipts from POLYHEALTH Medical Centre or Mainland Coaches; bank charges; membership fee payments; telecommunications services, purchases of cash vouchers/gift vouchers/gift cards and value-adding receipts from any shops or restaurants are NOT eligible. Duplicate, photocopied or handwritten receipts will not be accepted.
ELEMENTS reserves the right to change or amend the offers, terms and conditions without any prior notice. In case of dispute, ELEMENTS reserves the right of final decision on all matters.
In case of any discrepancy between the English and Chinese versions of these terms & conditions, the English version shall prevail.