ELEMENTS Conditional e-Vouchers Participating Merchants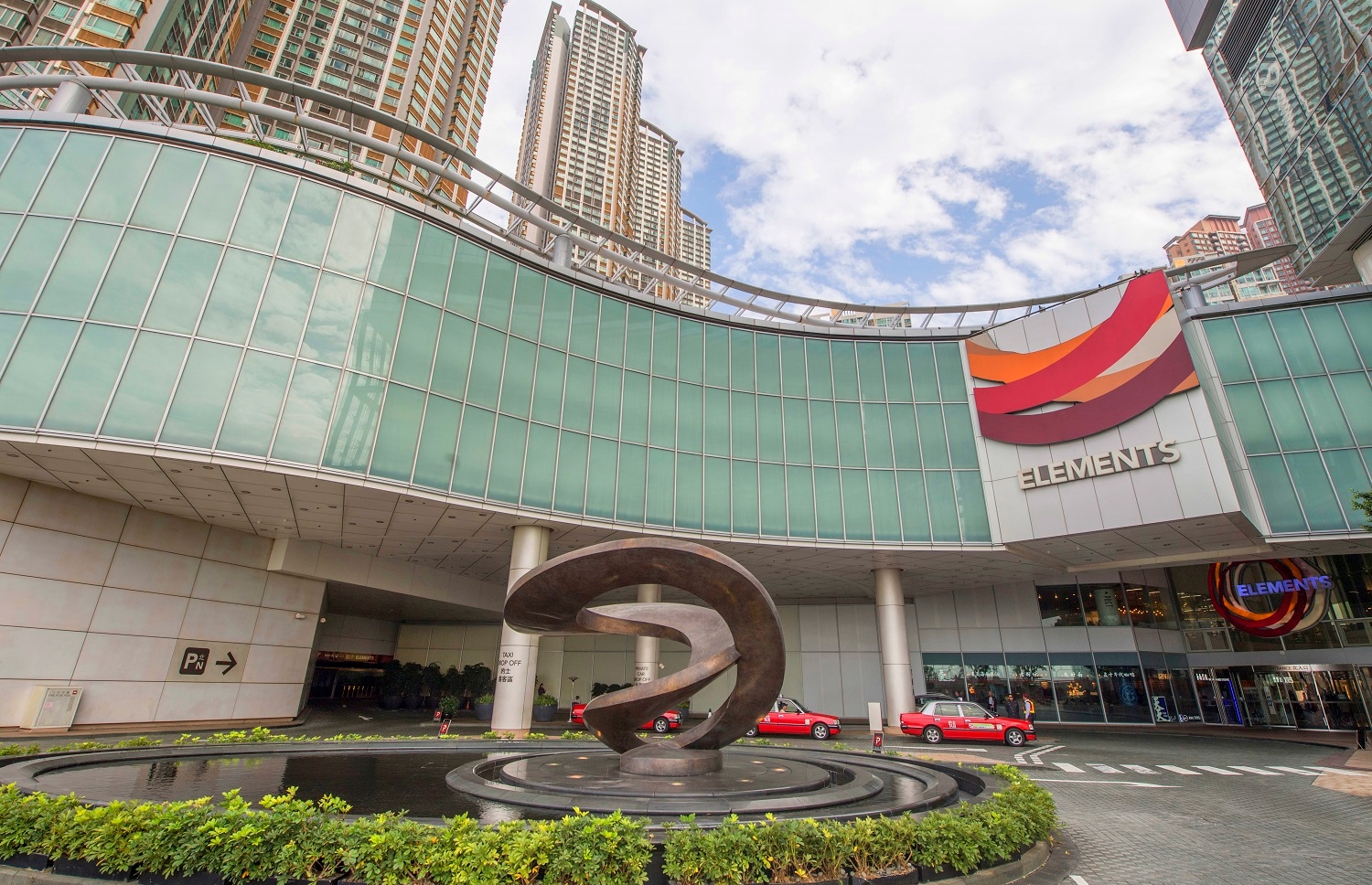 ELEMENTS Beauty Conditional e-Voucher

ELEMENTS Beauty Conditional e-Voucher (applicable to purchase of cosmetics only)
ELEMENTS Designated Fashion Conditional e-Voucher
ELEMENTS Designated Shopping Conditional e-Voucher
ELEMENTS Dining Conditional e-Voucher
ELEMENTS Fashion Conditional e-Voucher
ELEMENTS Fashion, Personal Care and Beauty Conditional e-Voucher
ELEMENTS Personal Care and Beauty Conditional e-Voucher

ELEMENTS Jewelry and Accessories Conditional e-Voucher

ELEMENTS Shopping Conditional e-Voucher
ELEMENTS Beauty Conditional e-Voucher - Participating Merchants
| | |
| --- | --- |
| Shop Name | Shop No. |
| Armani | 2102 |
| BEYORG® | Beyond Organic | 2118 |
| Bobbi Brown | 2110-11 |
| CLINIQUE | 1078 |
| DIOR BEAUTY | 2113 |
| Estée Lauder | 2110-2111 |
| FANCL | 1091B |
| Fresh | 1089A |
| HENRY JACQUES | 2036A & 2042 |
| IL COLPO Nail | 1000 |
| Jo Malone London | 2116 |
| Kiehl's | 1087 |
| L'Occitane | 1094 |
| La Prairie | 2115 |
| Lancôme | 2112 |
| M.A.C. | 2110-2111 |
| Origins | 1078 |
| Parfumerie Trésor -Sensory Vault | 2078 |
| Sisley Paris | 2101A |
| SK-II | 1079 |
ELEMENTS Beauty Conditional e-Voucher (applicable to purchase of cosmetics only)
| | |
| --- | --- |
| Shop Name | Shop No. |
| Armani | 2102 |
| BEYORG® | Beyond Organic | 2118 |
| Bobbi Brown | 2110-11 |
| CLINIQUE | 1078 |
| DIOR BEAUTY | 2113 |
| Estée Lauder | 2110-2111 |
| FANCL | 1091B |
| Fresh | 1089A |
| IL COLPO Nail | 1000 |
| Kiehl's | 1087 |
| L'Occitane | 1094 |
| La Prairie | 2115 |
| Lancôme | 2112 |
| M.A.C. | 2110-2111 |
| Origins | 1078 |
| Sisley Paris | 2101A |
| SK-II | 1079 |
ELEMENTS Designated Fashion Conditional e-Voucher- Participating Merchants

| | |
| --- | --- |
| Shop Name | Shop No. |
| 7 For All Mankind | 1007A |
| AIGLE | 1103 |
| ANTEPRIMA | 2067 |
| Ascot Chang | 2005A |
| ba&sh | 1011-12 |
| Berluti | 2123-26 |
| BLAACK | 1007B |
| BORA AKSU | 2066 |
| BOSS | 1041 |
| Brioni | 2007-2008A |
| Brooks Brothers | 1068 |
| Brunello Cucinelli | 2011-12 |
| Calvin Klein Jeans and Calvin Klein Underwear | 2071 |
| Chloé | 2099 |
| Cocktail | 1083 |
| DAKS | 2106-07 |
| DIESEL | 1076 |
| DOLCE & GABBANA | 2028-29 |
| Dunhill | 1072 |
| ECCO | 1046 |
| EMPORIO ARMANI | 2083-85 |
| Ermenegildo Zegna | 2024 |
| EVISU | 1049B |
| Hobbs | 1088 |
| HOGAN | 1071 |
| Maje | 1061 |
| Marc Jacobs | 1042-43 |
| MARYLING | 1060 |
| Max Mara | 2081-82 |
| MAX&Co. | 2080 |
| MOISELLE | 2077 |
| MOSCHINO | 1058 |
| Paul&Shark | 2121 |
| PORTS 1961 | 1063 |
| Sandro | 1062 |
| SAUVEREIGN | 1064 |
| Sergio Rossi | 1015-16 |
| SHIATZY CHEN | 2065 |
| SWANK | 1073 |
| TORY BURCH | 1066-67 |
| TSE | 2108 |
| VIVIENNE TAM | 1049A |
| Wolford | 2109 |
| Y-3 | 1055 |
ELEMENTS Designated Shopping Conditional e-Voucher- Participating Merchants

| | |
| --- | --- |
| Shop Name | Shop No. |
| 7 For All Mankind | 1007A |
| AIGLE | 1103 |
| André Fu Living | 1025-26 |
| ANTEPRIMA | 2067 |
| APM Monaco | 1096 |
| Armani | 2102 |
| Ascot Chang | 2005A |
| ba&sh | 1011-12 |
| Baccarat | 1040 |
| Berluti | 2123-26 |
| BEYORG® | Beyond Organic | 2118 |
| BLAACK | 1007B |
| Bobbi Brown | 2110-2111 |
| BORA AKSU | 2066 |
| BOSS | 1041 |
| Brioni | 2007-2008A |
| Brooks Brothers | 1068 |
| Brunello Cucinelli | 2011-12 |
| Calvin Klein Jeans and Calvin Klein Underwear | 2071 |
| Chloé | 2099 |
| CLINIQUE | 1078 |
| Cocktail | 1083 |
| DAKS | 2106-07 |
| Damiani | 2009 |
| DIESEL | 1076 |
| DIOR BEAUTY | 2113 |
| DOLCE & GABBANA | 2028-29 |
| Dunhill | 1072 |
| ECCO | 1046 |
| EMPORIO ARMANI | 2083-85 |
| Ermenegildo Zegna | 2024 |
| Estée Lauder | 2110-2111 |
| EVISU | 1049B |
| FANCL | 1091B |
| Fresh | 2021 |
| GUCCI Timepieces & Jewelry | 1009A |
| Henry Jacques haute Parfumerie Francaise | 2036A&2042 |
| Hobbs | 1088 |
| HOGAN | 1071 |
| IL COLPO Nail | 1000 |
| Jo Malone London | 2116 |
| Kiehl's | 1087 |
| L'Occitane | 1094 |
| La Prairie | 2115 |
| LAMY x INK HOUSE | 2004 |
| Lancôme | 2112 |
| Le Fiori | 1077-77A |
| Lululemon | 1084-85 |
| M.A.C | 2110-2111 |
| Maje | 1061 |
| Marc Jacobs | 1042-43 |
| MARYLING | 1060 |
| Max Mara | 2081-82 |
| MAX&Co. | 2080 |
| Mikimoto | 2041 |
| MOISELLE | 2077 |
| Montblanc | 1074 |
| MOSCHINO | 1058 |
| Origins | 1078 |
| Parfumerie Tresor | 2078 |
| Paul&Shark | 2121 |
| POMELLATO | 1009B |
| PORTS 1961 | 1063 |
| PUMA SELECT | 1075 |
| Qeelin | 1009C |
| RIMOWA | 1069-70 |
| Saint Louis | 1033 |
| Samsonite | 1102B |
| Sandro | 1062 |
| SAUVEREIGN | 1064 |
| Sergio Rossi | 1015-16 |
| SHIATZY CHEN | 2065 |
| Simply Toy | 2127 |
| Sisley Paris | 2101A |
| SK-II | 1079 |
| SWANK | 1073 |
| Swarovski | 1007 |
| Sweaty Betty | 1059 |
| TASAKI | 2038-38A |
| TORY BURCH | 1066-67 |
| TSE | 2108 |
| VIVIENNE TAM | 1049A |
| Wolford | 2109 |
| Y-3 | 1055 |

ELEMENTS Dining Conditional e-Voucher - Participating Merchants
| | |
| --- | --- |
| Shop Name | Shop No. |
| Alimente | 2131 |
| Cafe Deco Pizzeria | 2133 |
| Dab-pa Peking & Szechuan Cuisine | 1047 |
| District 8 | R009 |
| Häagen-Dazs™ | 1106 |
| HABITŪ table | 1001 |
| IZA Izakaya | R011 |
| JOIA | R010 |
| LE SALON DE THÉ de Joël Robuchon | 1089C |
| Liu's Chong Qing Hot Pot | 2001B |
| Mango Tree | 2032-33 |
| Moments Together | 1008 |
| MONSOON Oriental Cuisine | 1044-45 |
| PAK LOH CHIU CHOW RESTAURANT | 1028D |
| pho.dle.bar | 2132 |
| Pivo Czech Bar | R004 |
| Prince Restaurant | 1028C |
| Ramen-Jo | 1030 |
| Shake Shack | 1005-06 |
| Stormies | R005-07 |
| TANGO Argentinian Steak House | R008 |
| Tasty Congee & Noodle Wantun Shop | 1080-82 |
| Tian Tian Hainanese Chicken Rice | 1050A |
ELEMENTS Fashion Conditional e-Voucher - Participating Merchants
| | |
| --- | --- |
| Shop Name | Shop No. |
| 7 For All Mankind | 1007A |
| AIGLE | 1103 |
| ANTEPRIMA | 2067 |
| Ascot Chang | 2005A |
| ba&sh | 1011-12 |
| Berluti | 2123-26 |
| BLAACK | 1007B |
| BORA AKSU | 2066 |
| BOSS | 1041 |
| BOTTEGA VENETA | 2060A-61A |
| Brioni | 2007 & 2008A |
| Brooks Brothers | 1068 |
| Brunello Cucinelli | 2011- 2012 |
| Burberry | 1034-37 |
| Calvin Klein Jeans and Calvin Klein Underwear | 2071 |
| Chloé | 2099 |
| Cocktail | 1083 |
| DAKS | 2106-07 |
| DIESEL | 1076 |
| DOLCE & GABBANA | 2028-29 |
| dunhill | 1072 |
| ECCO | 1046 |
| EMPORIO ARMANI | 2083-85 |
| Ermenegildo Zegna | 2024 |
| EVISU | 1049B |
| FENDI | 2016-17 |
| FENDI MEN | 2015 |
| Hobbs | 1088 |
| HOGAN | 1071 |
| Loewe | 1031 |
| LORO PIANA | 2010 |
| Maje | 1061 |
| Marc Jacobs | 1042-43 |
| MARYLING | 1060 |
| Max Mara | 2081-82 |
| MAX&Co. | 2080 |
| Miu Miu | 2034-35 |
| MOISELLE | 2077 |
| MONCLER | 2039 |
| MOSCHINO | 1058 |
| Paul&Shark | 2121 |
| PORTS 1961 | 1063 |
| PRADA | 2062A-63A |
| Roger Vivier | 1065 |
| Sandro | 1062 |
| SAUVEREIGN | 1064 |
| Sergio Rossi | 1015-16 |
| SHIATZY CHEN | 2065 |
| SWANK | 1073 |
| TORY BURCH | 1066-67 |
| TSE | 2108 |
| VALENTINO | 2025-27 |
| VIVIENNE TAM | 1049A |
| Wolford | 2109 |
| Y-3 | 1055 |
ELEMENTS Fashion, Personal Care and Beauty Conditional e-Voucher - Participating Merchants
| | |
| --- | --- |
| Shop Name | Shop No. |
| 7 For All Mankind | 1007A |
| AIGLE | 1103 |
| ANTEPRIMA | 2067 |
| Armani | 2102 |
| Ascot Chang | 2005A |
| ba&sh | 1011-12 |
| Berluti | 2123-26 |
| BEYORG® | Beyond Organic | 2118 |
| BLAACK | 1007B |
| Bobbi Brown | 2110-2111 |
| BORA AKSU | 2066 |
| BOSS | 1041 |
| BOTTEGA VENETA | 2060A-61A |
| Brioni | 2007 & 2008A |
| Brooks Brothers | 1068 |
| Brunello Cucinelli | 2011- 2012 |
| Burberry | 1034-37 |
| Calvin Klein Jeans and Calvin Klein Underwear | 2071 |
| Chloé | 2099 |
| CLINIQUE | 1078 |
| Cocktail | 1083 |
| DAKS | 2106-07 |
| DIESEL | 1076 |
| DIOR BEAUTY | 2113 |
| DOLCE & GABBANA | 2028-29 |
| dunhill | 1072 |
| ECCO | 1046 |
| EMPORIO ARMANI | 2083-85 |
| Ermenegildo Zegna | 2024 |
| Esteé Lauder | 2110-2111 |
| EVISU | 1049B |
| FANCL | 1091B |
| FENDI | 2016-17 |
| FENDI MEN | 2015 |
| Fresh | 1089A |
| HENRY JACQUES | 2036A & 2042 |
| Hobbs | 1088 |
| HOGAN | 1071 |
| IL COLPO Nail | 1000 |
| Jo Malone London | 2116 |
| Kiehl's | 1087 |
| L'Occitane | 1094 |
| La Prairie | 2115 |
| Lancôme | 2112 |
| Loewe | 1031 |
| LORO PIANA | 2010 |
| M.A.C | 2110-2111 |
| Maje | 1061 |
| Marc Jacobs | 1042-43 |
| MARYLING | 1060 |
| Max Mara | 2081-82 |
| MAX&Co. | 2080 |
| Miu Miu | 2034-35 |
| MOISELLE | 2077 |
| MONCLER | 2039 |
| MOSCHINO | 1058 |
| Origins | 1078 |
| Parfumerie Trésor -Sensory Vault | 2078 |
| Paul&Shark | 2121 |
| PORTS 1961 | 1063 |
| PRADA | 2062A-63A |
| Roger Vivier | 1065 |
| Sandro | 1062 |
| SAUVEREIGN | 1064 |
| Sergio Rossi | 1015-16 |
| SHIATZY CHEN | 2065 |
| Sisley Paris | 2101A |
| SK-II | 1079 |
| SWANK | 1073 |
| TORY BURCH | 1066-67 |
| TSE | 2108 |
| VALENTINO | 2025-27 |
| VIVIENNE TAM | 1049A |
| Y-3 | 1055 |
ELEMENTS Personal Care and Beauty Conditional e-Voucher - Participating Merchants
| | |
| --- | --- |
| Shop Name | Shop No. |
| Armani | 2102 |
| BEYORG® | Beyond Organic | 2118 |
| Bobbi Brown | 2110-2111 |
| CLINIQUE | 1078 |
| DIOR BEAUTY | 2113 |
| Estée Lauder | 2110-11 |
| FANCL | 1091B |
| Fresh | 1089A |
| HENRY JACQUES | 2036A & 2042 |
| IL COLPO Nail | 1000 |
| Jo Malone London | 2116 |
| Kiehl's | 1087 |
| L'Occitane | 1094 |
| La Prairie | 2115 |
| Lancôme | 2112 |
| M.A.C. | 2110-2111 |
| Origins | 1078 |
| Parfumerie Trésor -Sensory Vault | 2078 |
| Sisley Paris | 2101A |
| SK-II | 1079 |
ELEMENTS Jewelry and Accessories Conditional e-Voucher - Participating Merchants


| | |
| --- | --- |
| Shop Name | Shop No. |
| APM Monaco | 1096 |
| BVLGARI | 2040 |
| Cartier | 2057-59 |
| CHAUMET | 2022-23 |
| Chopard | 2056 |
| Corum | 2037 |
| DAMIANI | 2009 |
| De Beers | 2040A |
| FRANCK MULLER | 2037A |
| FRED | 2021 |
| Glasstique | 1023-24 |
| GUCCI Timepieces & Jewelry | 1009A |
| IWC | 2008B |
| LensCrafters | 1102A |
| Mikimoto | 2041 |
| Montblanc | 1074 |
| Peonia | 2045 |
| Piaget | 2020 |
| POMELLATO | 1009B |
| Prince Jewellery & Watch | 1098-99 & 2122 |
| Prince Jewellery | 1101 |
| Puyi Optical | 2119-20 |
| Qeelin | 1009C |
| Swarovski | 1007 |
| TASAKI | 2038-38A |
| Tiffany & Co. | 1038-39 |
ELEMENTS Shopping Conditional e-Voucher - Participating Merchants


| | |
| --- | --- |
| Shop Name | Shop No. |
| 7 For All Mankind | 1007A |
| AIGLE | 1103 |
| André Fu Living | 1025-26 |
| ANTEPRIMA | 2067 |
| APM Monaco | 1096 |
| Armani | 2102 |
| Ascot Chang | 2005A |
| ba&sh | 1011-12 |
| Baccarat | 1040 |
| Berluti | 2123-26 |
| BEYORG® | Beyond Organic | 2118 |
| BLAACK | 1007B |
| Bobbi Brown | 2110-2111 |
| BORA AKSU | 2066 |
| BOSS | 1041 |
| BOTTEGA VENETA | 2060A-61A |
| Brioni | 2007-2008A |
| Brooks Brothers | 1068 |
| Brunello Cucinelli | 2011- 2012 |
| Burberry | 1034-37 |
| BVLGARI | 2040 |
| Calvin Klein Jeans and Calvin Klein Underwear | 2071 |
| Cartier | 2057-59 |
| CHAUMET | 2022-23 |
| Chloé | 2099 |
| Chopard | 2056 |
| CLINIQUE | 1078 |
| Cocktail | 1083 |
| Corum | 2037 |
| DAKS | 2106-07 |
| DAMIANI | 2009 |
| De Beers | 2040A |
| DIESEL | 1076 |
| DIOR BEAUTY | 2113 |
| District 8 | R009 |
| DOLCE & GABBANA | 2028-29 |
| dunhill | 1072 |
| Dyson | 1093 |
| ECCO | 1046 |
| EMPORIO ARMANI | 2083-85 |
| ENOTECA | 1091A |
| Ermenegildo Zegna | 2024 |
| Esteé Lauder | 2110-2111 |
| EVISU | 1049B |
| FANCL | 1091B |
| FENDI | 2016-17 |
| FENDI MEN | 2015 |
| Fortress | 1050B |
| FRANCK MULLER | 2037A |
| FRED | 2021 |
| Fresh | 1089A |
| Giga Sports | 2074-76 |
| Glasstique | 1023-24 |
| GODIVA Chocolatier | 1097 |
| GUCCI Timepieces & Jewelry | 1009A |
| HENRY JACQUES | 2036A & 2042 |
| Hobbs | 1088 |
| HOGAN | 1071 |
| IL COLPO Nail | 1000 |
| IWC | 2008B |
| Jo Malone London | 2116 |
| Kiehl's | 1087 |
| L'Occitane | 1094 |
| La Masiom du Chocolat | 1010 |
| La Prairie | 2115 |
| LAMY x INK HOUSE | 2004 |
| Lancôme | 2112 |
| Le Fiori | 1077-77A |
| LensCrafters | 1102A |
| LIQUID GOLD | 2128 |
| Loewe | 1031 |
| LORO PIANA | 2010 |
| lululemon | 1084-85 |
| M.A.C | 2110-2111 |
| Maje | 1061 |
| Marc Jacobs | 1042-43 |
| MARYLING | 1060 |
| Max Mara | 2081-82 |
| MAX&Co. | 2080 |
| Mikimoto | 2041 |
| Miu Miu | 2034-35 |
| MOISELLE | 2077 |
| MONCLER | 2039 |
| Montblanc | 1074 |
| MOSCHINO | 1058 |
| Nespresso | 1089B |
| Origins | 1078 |
| OSIM | 2129 |
| Parfumerie Trésor -Sensory Vault | 2078 |
| Paul&Shark | 2121 |
| Peonia | 2045 |
| Piaget | 2020 |
| POMELLATO | 1009B |
| PORTS 1961 | 1063 |
| PRADA | 2062A-63A |
| Prince Jewellery & Wacth | 1098-99 & 2122 |
| Prince Jewellery | 1101 |
| PUMA SELECT | 1075 |
| Puyi Optical | 2119-20 |
| Qeelin | 1009C |
| REIGN | 1097A |
| RIMOWA | 1069-70 |
| Roger Vivier | 1065 |
| Saint Louis | 1033 |
| Samsonite | 1102B |
| Sandro | 1062 |
| SAUVEREIGN | 1064 |
| Sergio Rossi | 1015-16 |
| SHIATZY CHEN | 2065 |
| Simply Toys | 2127 |
| Sisley Paris | 2101A |
| SK-II | 1079 |
| SWANK | 1073 |
| Swarovski | 1007 |
| Sweaty Betty | 1059 |
| TASAKI | 2038-38A |
| Tea WG | 1095 |
| Tiffany & Co. | 1038-39 |
| TORY BURCH | 1066-67 |
| TSE | 2108 |
| VALENTINO | 2025-27 |
| VIVIENNE TAM | 1049A |
| Wolford | 2109 |
| Y-3 | 1055 |
Please click here to view other ELEMENTS Gift Vouchers and e-Vouchers.
Update 22 November 2022

ELEMENTS Conditional e-Vouchers Terms and Conditions
ELEMENTS Club members and Friends of ELEMENTS are required to use ELEMENTS App to scan the designated QR code provided by the corresponding merchant at ELEMENTS before payment to use the ELEMENTS e-Voucher.
The e-Vouchers can be used once only, and only at corresponding participating merchants which accept ELEMENTS e-Vouchers.
The e-Voucher must be redeemed by the date or time specified, otherwise it will be forfeited. A screencap of this e-Voucher is invalid.
ELEMENTS Club members and Friends of ELEMENTS can use e-Vouchers from their own account only. e-Vouchers cannot be accumulated or shared between accounts.
The e-Vouchers cannot be exchanged for cash or other services or products and cannot be replaced or reissued if lost or stolen.
Where the value of purchase exceeds the e-Voucher value, customers will be required to pay the difference between the purchase value and the e-Voucher value. Any unused balance of the e-Voucher will be forfeited.
The e-Vouchers used for purchases at ELEMENTS are not eligible for any cash refund, return or rewards redemption of other promotions.
ELEMENTS and the merchant will not bear any responsibility in any case of network problems, system malfunctioning, poor phone reception or blocking by third party applications that cause the delay, loss, mistake or corruption of an information transfer, any of which cause the failure of the order/transaction or any other issues relating to the order/transaction.
ELEMENTS shall not be liable for any loss or damage whatsoever suffered (including but not limited to indirect or consequential loss), or for personal injury which is suffered or sustained, as a result of taking or using any offers, except for any liability which cannot be excluded by law.
ELEMENTS reserves the right to amend the Terms and Conditions and the list of participating merchants at any time without prior notice.
In the event of any dispute, ELEMENTS reserves the right of final decision on all matters concerning this offer.
In the interest of fairness, employees of ELEMENTS merchants cannot participate in this programme.
In case of any discrepancy between the English and Chinese versions of these Terms and Conditions, the English version shall prevail.